Despite the convenience of teaching from home, doing it effectively can be challenging and especially when it comes to keeping students engaged! Here you can find all the advantages of using Amanote for remote teaching.
And if you want to know more about our easy-to-use solution for distance teaching and learning, read this. lien vers: COVID-19: Distance teaching with Moodle and Amanote.
Interactive format
Many online courses are offered through videos in which the teacher provides oral explanations using slides. By teaching online with Moodle, learners cannot interact with the course material since it is a video, and therefore they tend to passively watch hours of video content. Unfortunately, with this distance education, they retain less information and are more likely to lose interest in the course.
Amanote proposes to reduce this issue by offering an innovative solution to make online courses more interactive. It allows students to combine the course material in PDF format (slides, for example) with the teacher's synchronized oral explanations. This solution also provides a note-taking field beside it, as illustrated below.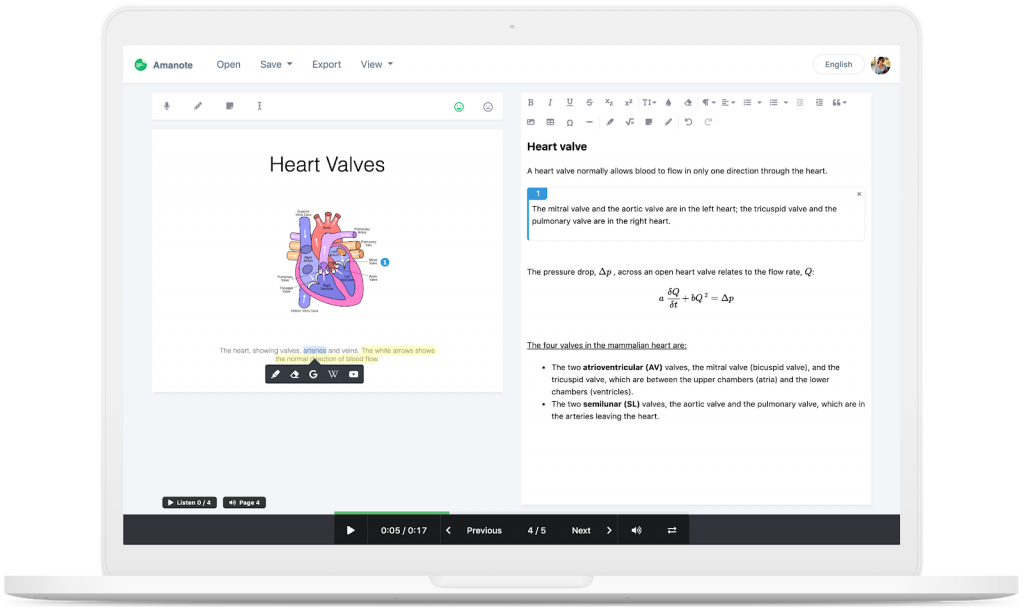 Synchronization of course material and audio
Its innovative podcast format gives Amanote another important advantage over distance teaching, especially for learners. Indeed, the teacher's voice is automatically synchronized with the content displayed on the screen. This means that it is totally effortless for students to listen to the passages not well understood, again and again.
They no longer have to spend many times searching for the right passage in a video. They can simply click on the "Listen" button, at the bottom of each page, to listen directly to the corresponding oral explanations.
Course improvement through student feedback
Amanote allows students to give feedback on the online course. They can mark each page as "understood" or "not understood" and, if applicable, the reason(s) why it is not understood. The teacher can then see his students' understanding of the distance teaching program, with the statistics via a dashboard.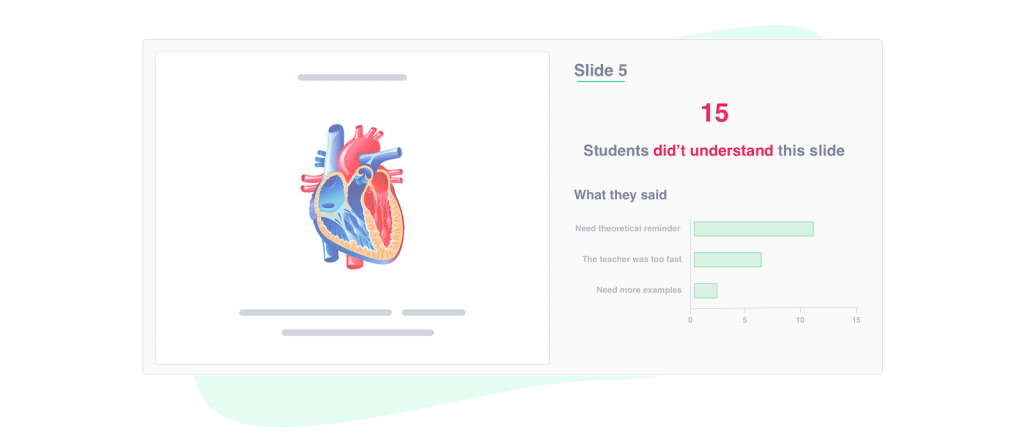 Adding additional explanations
Amanote is also useful for distance teaching online, because it allows teachers to add additional oral explanations to their lessons. Indeed, at any time, the teacher can open the podcast editor and add or delete a recording.
For instance, if a teacher notices that students have not understood a specific part of their lecture (e.g. slide 15), they can add additional explanations to that slide.
If, as a teacher, you need tips on how to teach online with moodle, feel free to read our article about it.
How to install this plugin?
You can also use Amanote without Moodle integration. To do this, go to https://amanote.com/e-learning
You can also email us at moodle@amanote.com.