Amanote
Pour les universités
Lorsque votre universités intégre Amanote, vous bénéficiez d'un accès Premium à Amanote gratuitement.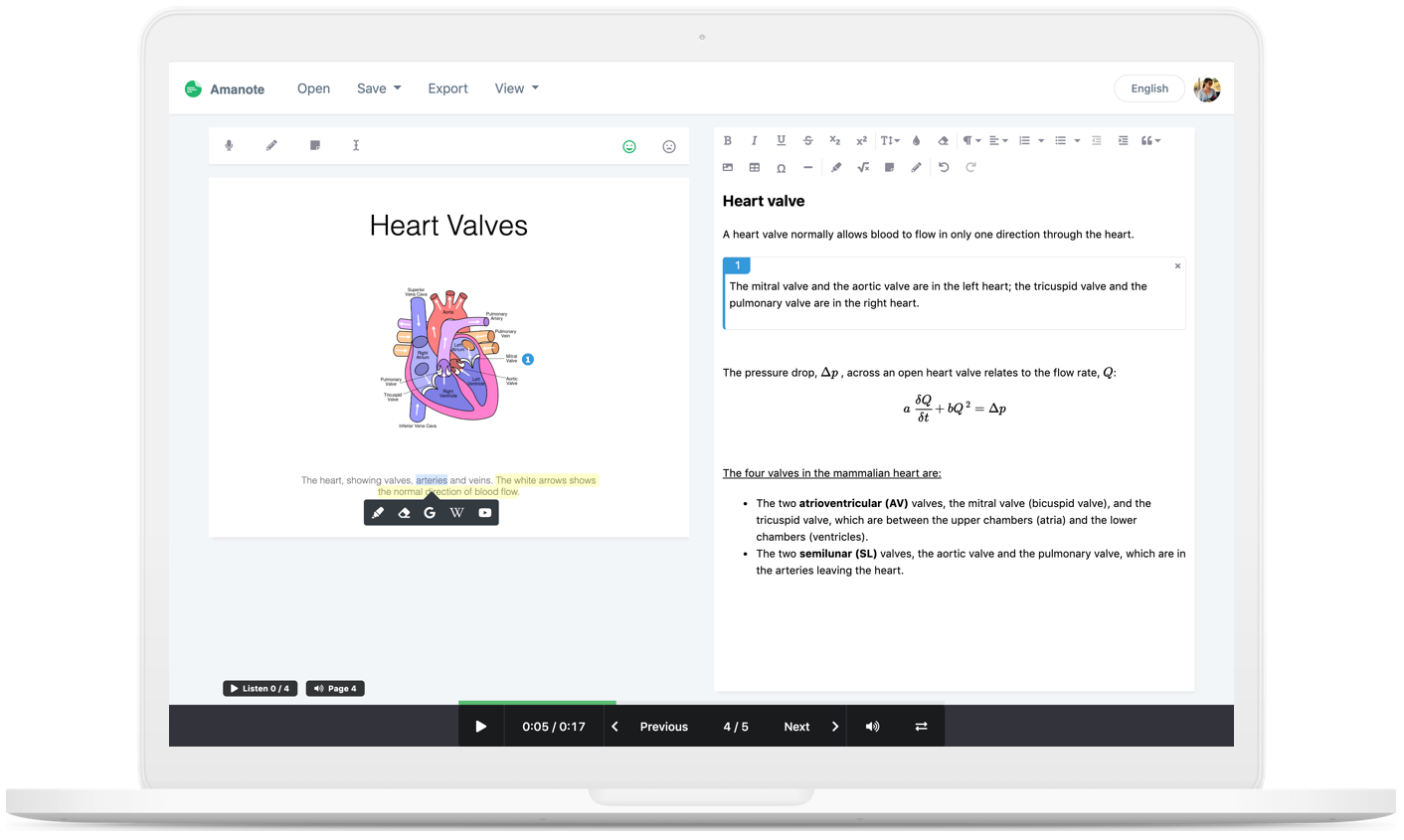 More than 100 000 users
More than 100 000 higher education students chose Amanote to take notes during their lessons.
High success rate for Amanote users
70% of students who use Amanote frequently passed all their exams and 84% passed at least half of their exams.
90% of higher education students own a laptop
In 2011, it was estimated that 90% of higher education students owned personal laptops (Dahlstrom et al, 2011).
Students who take notes succeed better
Many studies have shown that students who take notes succeed significantly better than those who don't.
Amanote - Note-taking app
Amanote finally improves note taking during presentations, lectures and conferences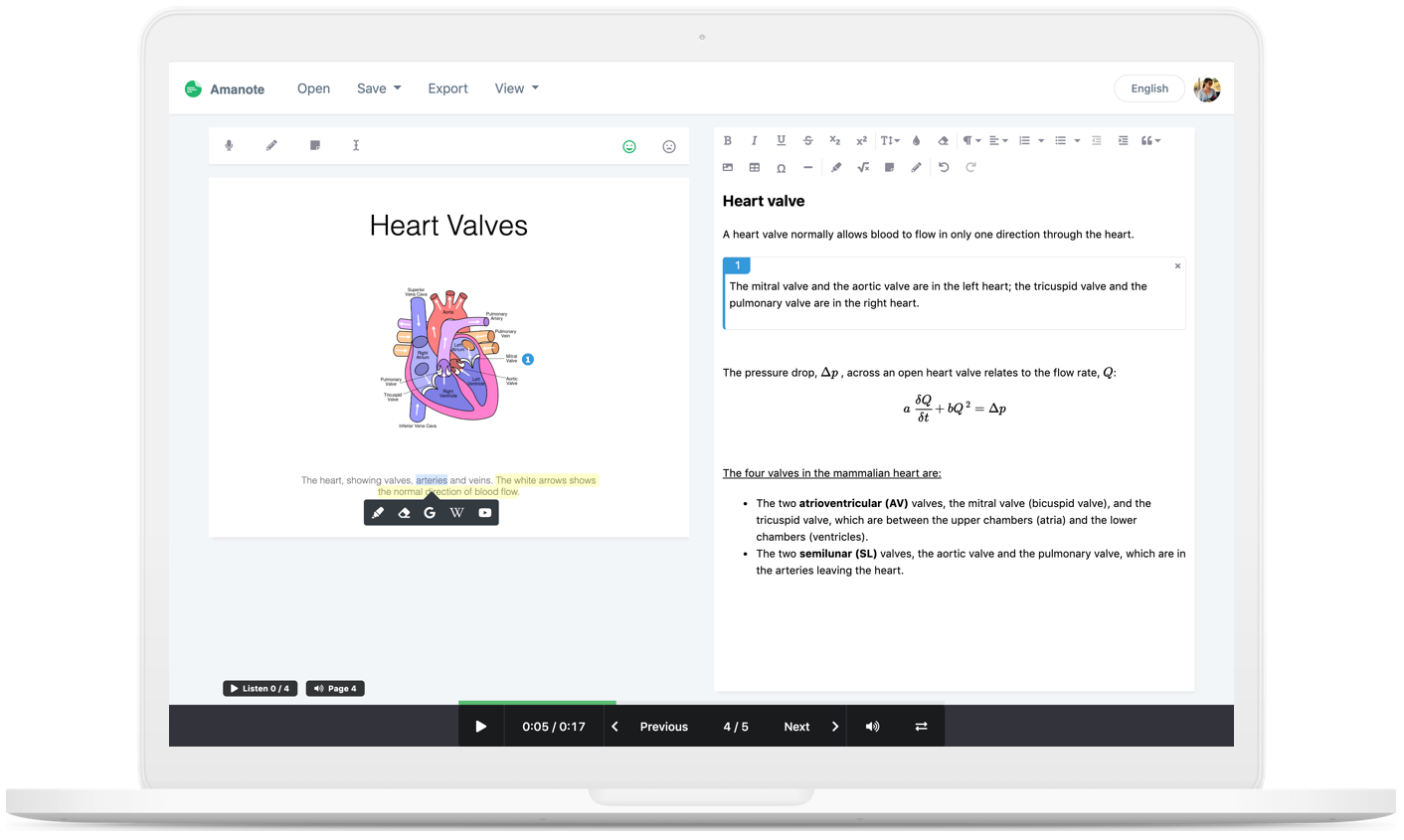 Take better notes

Take clear, structured, and comprehensive notes directly on your course material.

Improve your grades

Students using Amanote have shown a better success rate than the student average.

Save time

Be more productive with Amanote and get more time for yourself.

Share notes

Share your notes with other students and get ready for the exams.