La aplicación n.º 1 de toma de notas para estudiantes
Prepárate mejor para tus exámenes y saca notas más altas ✨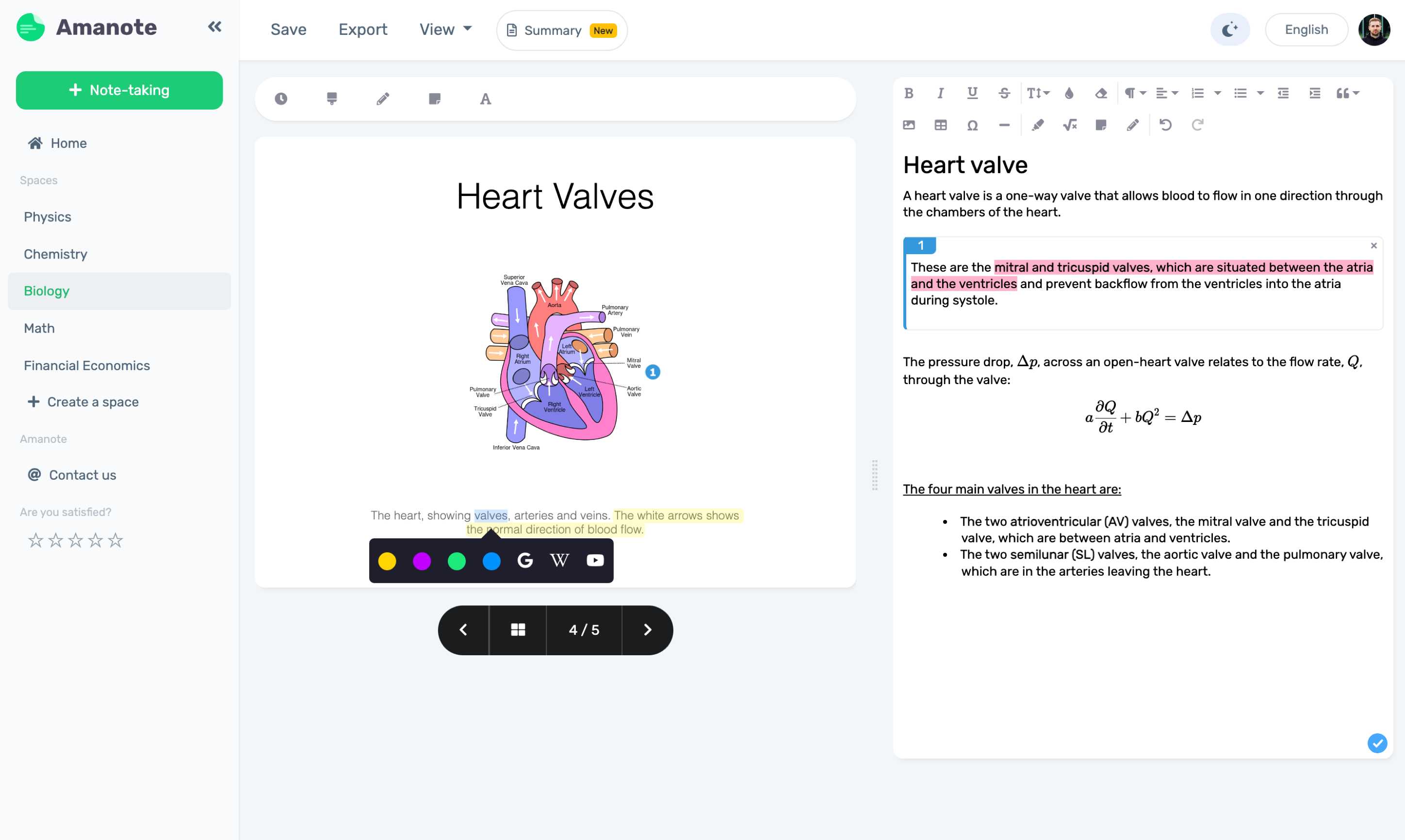 Lo que dicen los estudiantes

"Amanote allows me to take notes on slides in an intuitive way that really helps me as a visual learner. It has made my note-taking and revision so much more efficient."
Toma notas en contexto
Haz anotaciones en una amplia gama de materiales del curso y aumenta tu productividad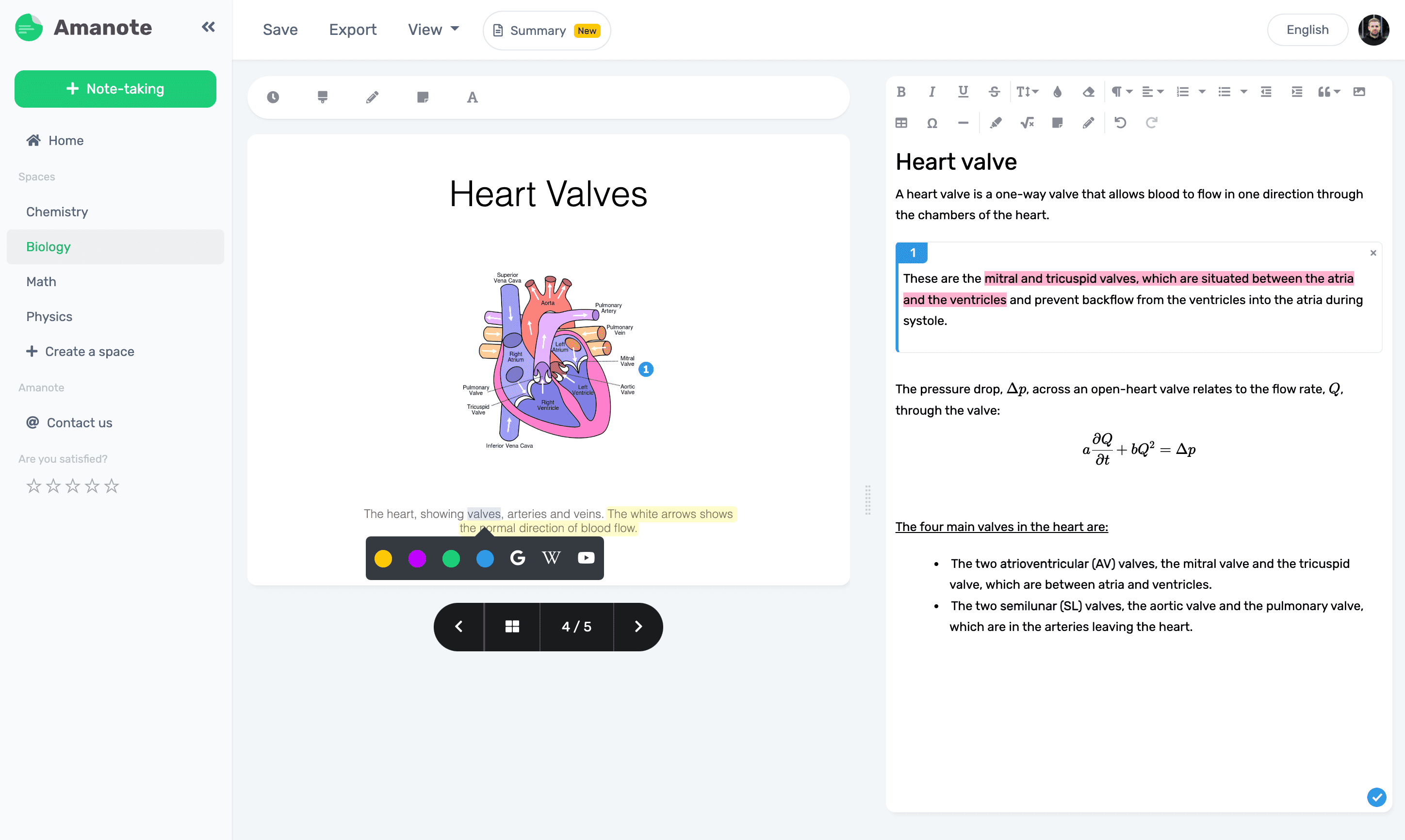 🧠 Mantén tu aprendizaje organizado
Conoce Amanote tu base de conocimientos de aprendizaje personal y nunca pierdas lo que has aprendido. Todos tus apuntes y contenidos de aprendizaje en una misma aplicación organizados por áreas.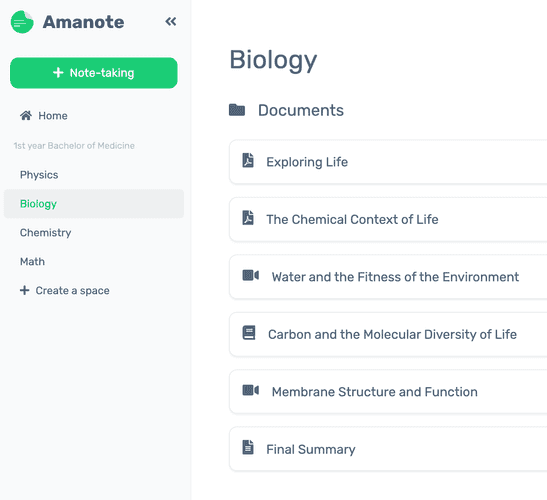 🪄 Genera resúmenes
Visualiza todas tus notas y resaltados en una vista especial en la que puedes filtrar por colores. Así, si resaltas todas las definiciones en rojo, puedes filtrar el rojo para verlas todas.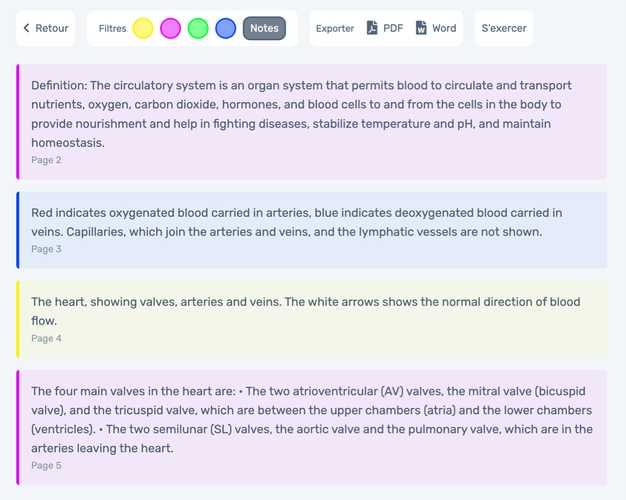 📃 Imprime o exporta
Una vez terminada la toma de notas, puedes imprimirlas o exportarlas a PDF o a un documento de Word con diferentes opciones de diseño. Puedes hacer lo mismo con los resúmenes generados.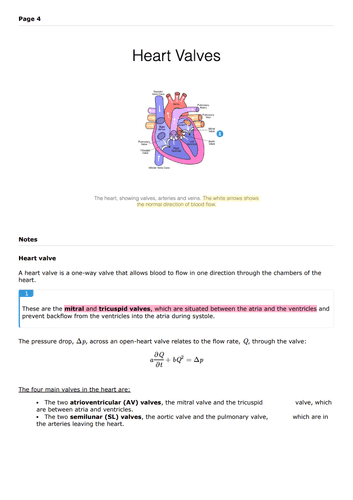 🌛 Protect your eyes
We know you will spend hours working on Amanote, and sometimes late at night... Protect your eyes with our stunning dark mode 🤩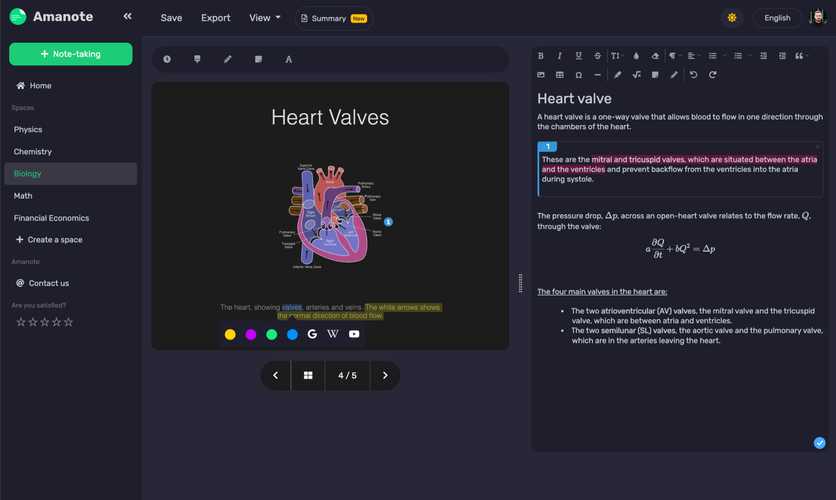 Todas las funciones que necesitas
Amanote ofrece con un gran número de funciones que facilitan la toma de notas y el estudio.
Fórmula y herramientas

Amanote te permite insertar fórmulas matemáticas o químicas (LaTeX), dibujos, gráficos, código, etc.

Compartir notas

Amanote puede generar un código que te permite compartir fácilmente tus notas con los amigos.

Compatibilidad con lápices

Amanote también es compatible con un lápiz en el ordenador y la tableta. Ideal para notas más visuales y estéticas.
¿Preparado para aumentar tu productividad?
Comienza hoy 👇